Puttu is a breakfast dish originating from the Indian state of Kerala, eaten in Kerala, Tamil Nadu, parts of Karnataka, and Sri Lanka.  It is made of steamed cylinders of ground rice layered with coconut. Puttu with Kadala curry is the most common and popular combination of people of Kerala. It is also eaten with banana. It is one of the healthiest breakfast.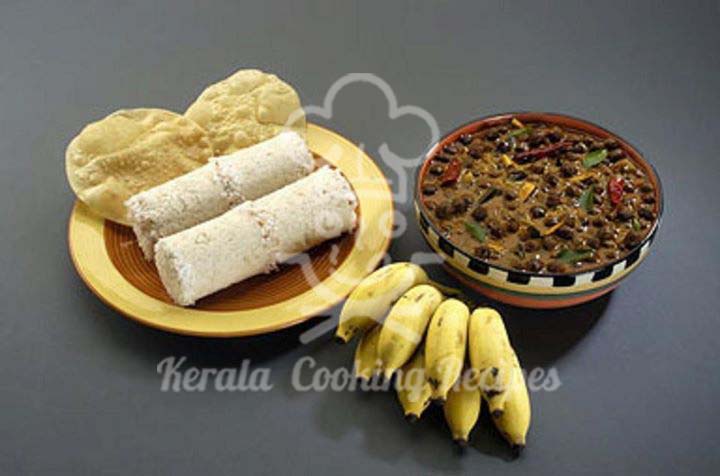 Ingredients
Rice flour-1/2 kg
Water-3/4 cup
Salt-to taste
Grated coconut-1 cup
Method
Take rice flour in a large bowl, add salt and mix by adding little water.
Break all the lumps with your fingertips.
To get soft putt the ratio of water to rice flour is very important. To get this correctly check by gently folding some flour in between your palms.It should form lumps. You can also break the lumps by using a mixer grinder. Grind in small batches and use pulse mode.
Take puttu kutty and add grated coconut and rice flour alternatively and steam for 10 mins or until done.