Natholi peera is a very delicious dish and it's very easy to prepare. Natholi is a very small fish which is rich in protein and is very common in Kerala. The bone of this fish is very soft and can be eaten with the fish. Natholi fry is also very tasty and can be prepared very easily. This goes well with rice.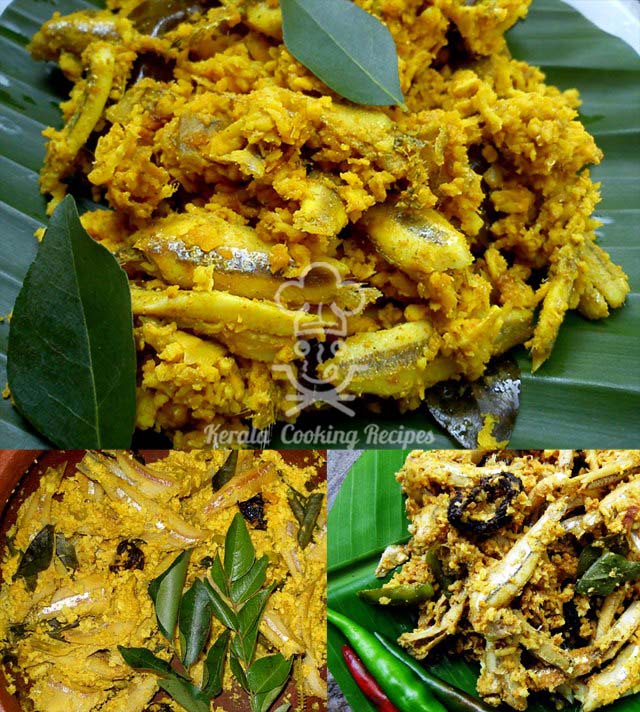 Ingredients
Natholi- ½ kg
Grated coconut- 1 cup
Ginger- 1 tbsp
Garlic- 3-4
Onion- 2-3
Curry leaves- few
Tamrind-1 piece
Salt
Turmeric powder- ½ tbsp
Green chilly- 2-3
Method
•Clean the fish .wash it by changing the water 2-3 times. And allow it to dry. Since kozuva is small no need to cut.
•Grind together coconut, onion, green chilly , garlic , ginger and turmeric powder and just grind it for just 2-3 pulses.
•In a pan preferably earthen pan add the fish along with the grinded mixture and mix well .
•Add water enough around 1/2 glass.
•Add salt, tamrind and curry leaves.
•Close the lid and cook for around 15 mins till most of the water is evaporated.
Serve hot with rice.