An easy way of making Porotta.A parotta, porotta or barotta, is a layered flat bread of Kerala and some parts of Southern India, notably in Tamil Nadu made from Maida flour.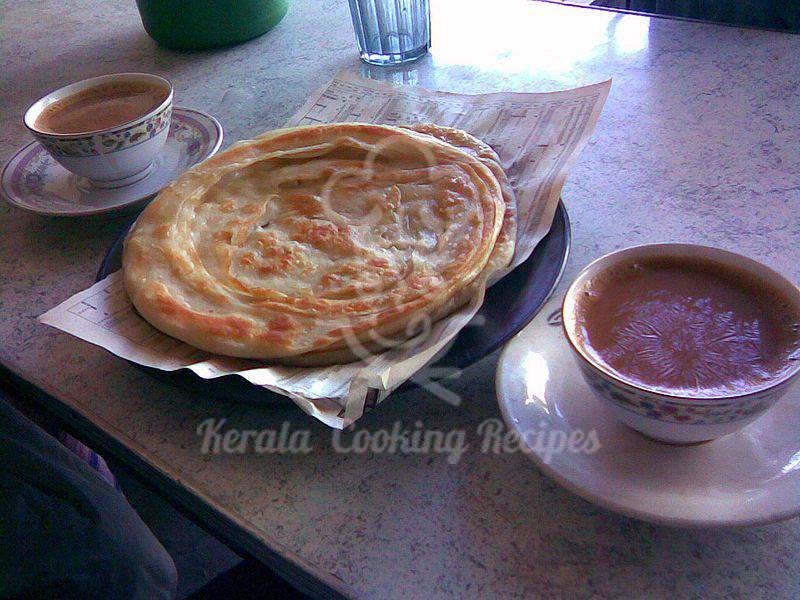 Ingredients
All purpose flour(Maida)-1/2 kg
Egg- 1
Milk-2 tbsp
Curd-1 tbsp
Sugar- 1/2ts
Water-enough to make a dough
Salt- as per taste ( 1 tsp)
Method
• Combine all the ingredients and knead into medium soft dough. Cover with a damp cloth and set aside for 2 hrs.
• Make small balls and flatten or pat each portion into small disc .apply little oil and sprinkle little flour. Pleat up like a fan and turn around into a round. Roll into a small parantha.
• Heat the pan and place the paranthas and cook on medium heat.
• Flip the parantha and cook for 2 to 3 mins
• Smear with oil or butter and serve hot.
Porotta goes well with beef roast , chicken curry, beef roast etc..