Egg omlet is a very simple and delicious dish. There are different varieties of omlet. This is one of the simplest methods to make an Omlet. Omlet can be used as a dish for meals and of course bread omlet is a very easy dish that can be prepared for breakfast, it tastes delicious.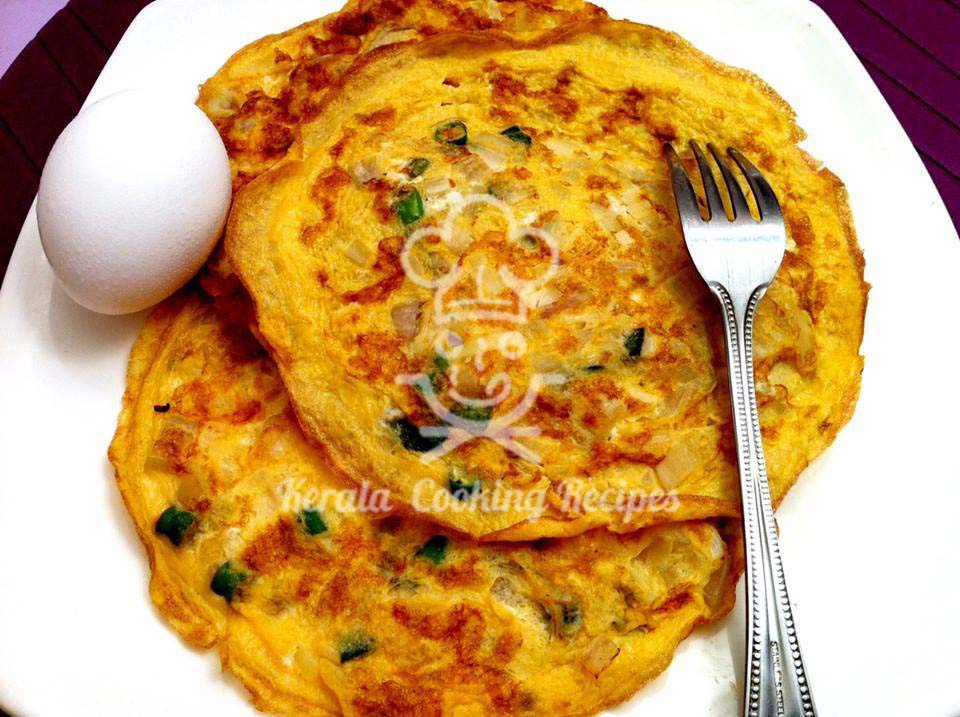 Ingredients
Egg-2
Onion-finely chopped 1/3 cup
Green chilly-2
Salt – to taste
Grated coconut- 1/3 cup
Curry leaves- 1 stem
Pepper powder – a pinch
Method
• Beat the eggs well and mix all the ingredients.
• Heat a pan and sprinkle little oil into it
• Pour the mixture into it and cook on low flame flip the omlet and turn off the flame .
• Serve hot.
• Instead of grated coconut use finely chopped tomato, it gives a very different taste.