This delicious Chicken Masala Roast /Chicken Perelan goes well with chappati ,rice ,poratta, roti and so on…Try this finger licking Chicken Peralan.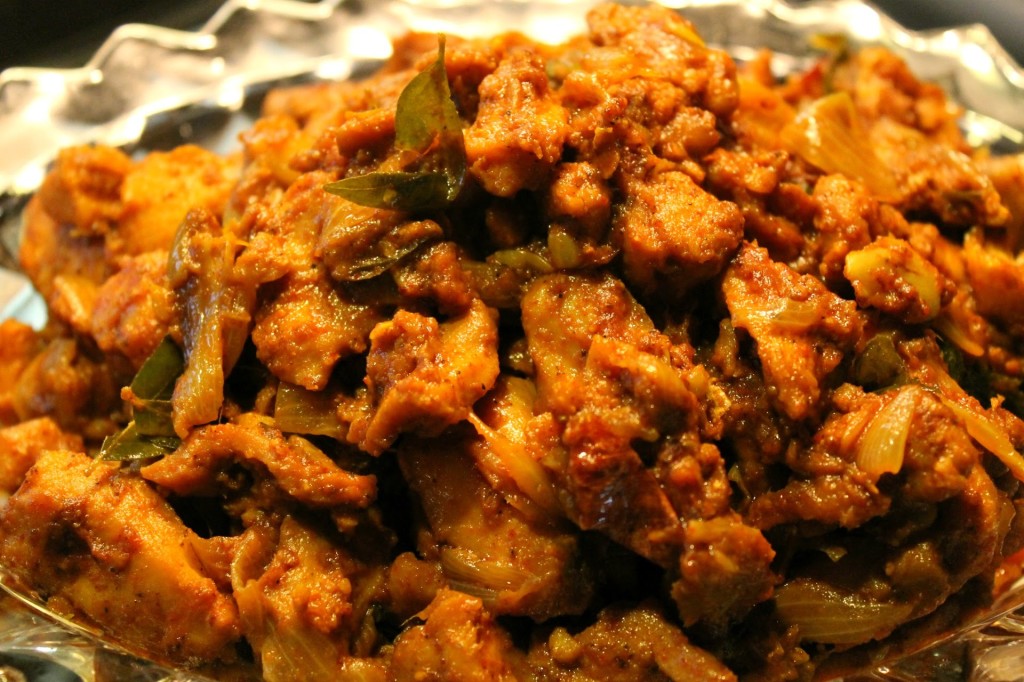 Ingredients:
Chicken
Ginger paste              1 tbsp
Garlic paste               1 tbsp
vinegar                       1tbsp
Chilly powder           2 tbsp
Salt                            As required
Onion                        4 chopped small
Oil
Curd                          ½ cup
Green chilly               3
Method
Mix ginger garlic paste, vinegar, chilly powder, salt and mix well and keep in a vessel.
Take little of the paste and marinate chicken and leave it for 15 minutes.
 Cook it in a pressure cooker
Sauté onion and green chilly in oil and add the remaining paste into it and sauté well
Remove the chicken pieces from the juice and add it into the vessel and cook for sometime in low flame
Pour the juice into it and make it dry
Add ½ cup curd ito it and serve it when it becomes gravy.
Serve with Rice,chappati,roti etc.