Prawns lovers, here is an easy and tasty prawns recipes for you. Its spicy and very delicious. This is going to ignite your hunger.
Prawns can be prepared in many different ways. Here is a very simple recipe. Do try this and share your comments.
This goes well with rice, roti, chapatti, porota and many more… I am sure you will love this.☺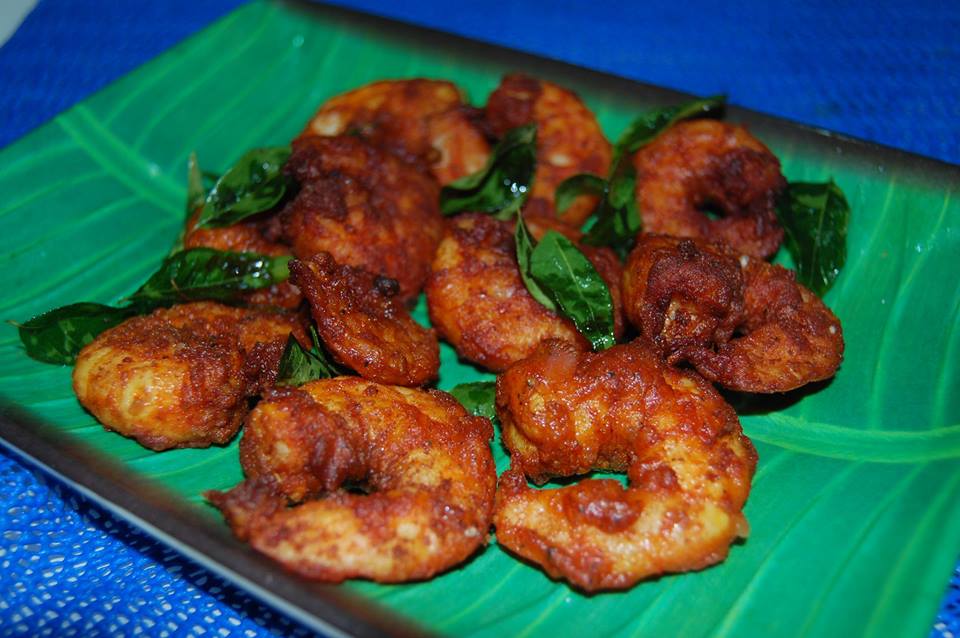 Ingredients
Prawns- 1kg
Onion-2 no's
Red chilly powder- 3 tbsp
Coriander powder -1 tbsp
Pepper powder- 1 tbsp
Turmeric powder- 1\2.tbsp
Coconut oil- 100ml
Salt- as per taste
 Method
Clean the prawns.
Chop the onion into fine pieces.
Make a fine paste of chilly, coriander and pepper powder by adding little water and keep it aside.
Heat oil in a pan and cook prawns by adding salt, turmeric powder and little water into it.
When it is half cooked (around 15 minutes) add the finely chopped onion and the chilly, coriander, pepper paste into it.
Mix well and cook till it is done.
Serve hot with rice or chapatti.